Kyle Field Information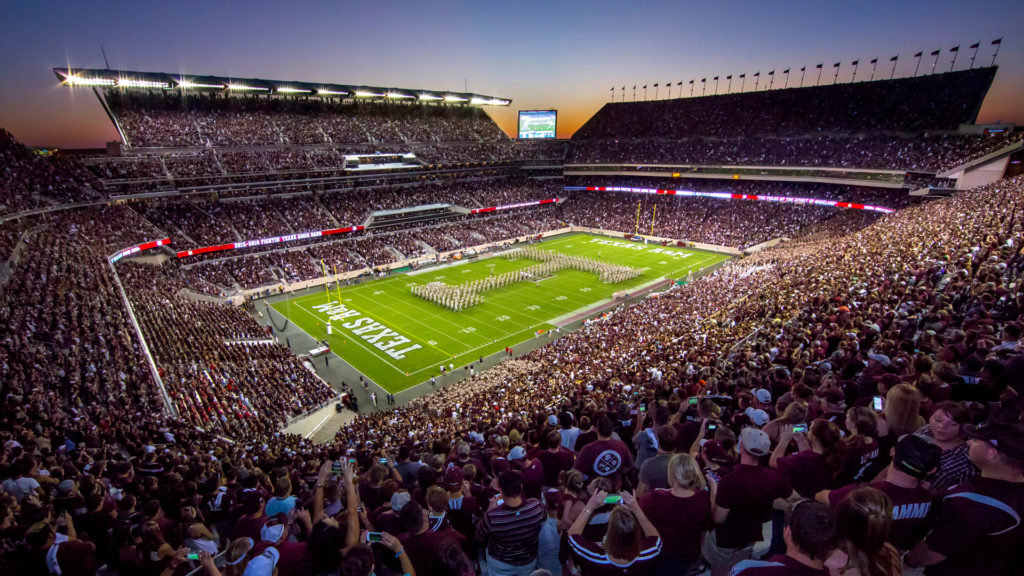 If you are looking to be a friendly environment with amazing facilities, Kyle Field or "Home of the 12th Man" is the right place to be. Kyle Field football stadium is located on the campus of Texas A&M University in College Station, Texas. It acts as the home to the Texas A&M Aggies football team since 1904.
The Kyle Field stadium was built as a permanent stadium later on in 1927. On October 2014, the venue had its largest game attendance was 110,633 people when Texas A&M lost to the Ole Miss Rebels with a score of 20–35 .The game against Ole Miss Rebels broke the record for the largest football game attendance in the state of Texas and SEC history.
Many wondered how Kyle Field was named. The Kyle Field name was derived from Edwin Jackson Kyle, who served as Texas A&M's dean of agriculture and athletic council president. It was thanks to Kyle that the stadium could be erected as Kyle donated a piece of land on the southern edge of the Texas A&M campus. The 400 x 400-foot area donated land was initially assigned to him for horticultural experiments.
Kyle Field went through a series of renovation and redevelopment. The most notable redevelopment was made between 2014-2015. It underwent one of the largest and most extensive redevelopment projects in the history of collegiate athletics. The redeveloped Kyle Field features a seating capacity of 102,733. This made it the fourth largest stadiums in collegiate football in USA.
12th Man Towel
For fans who would like to buy the 12th Man Towel, you can proceed to the below locations:
By Entry 8 near the War Hymn Statue
NE and NW Activation Towers
Memorial Student Center (MSC)
North Zone by Entry 5 & 6
West Side between Entry 3 & 4
You are permitted to bring the towel into the stadium to wave it as a support for the 12th Man. This has been an ongoing tradition since 1895.
For further information on the Kyle Field at Texas A&M University, visit the pages listed below.
Parking Information:
Read about parking options available to event goers on the  Kyle Field parking information page.
Ticket Policies:
For information on ticket guarantee and on our preferred ticket marketplace please view the Kyle Field tickets page.
Seating Chart & Information:
For information on accessible seating and see the venues seating map, please view the Kyle Field seating chart page.